Medical innovation out of Schwerin
As one of the world's leading manufacturers of medical devices for water-jet-assisted liposuction (WAL), we set standards in the field of natural body shaping.
It is thanks to our product portfolio that we have long assumed a pioneering role in the field of aesthetic and regenerative medicine.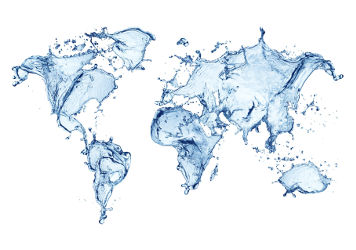 For over 15 years we have been offering all-in-one systems and accessories for all indications of autologous fat management.
Not only is WAL technology the most gentle form of liposuction for patients – it has been shown to produce the best results autologous-fat transfer.
The vitality of the fat cells gained is about 90% and the optimal size of the produced fat cell clusters is another reason for their high growth rates and good results in lipofilling.
Our engineers have many years of expertise in the manufacturing of medical equipment paired with a comprehensive engineering knowledge.
As a result, our products, which are designed and built entirely in Schwerin, will continue to be appreciated by patients and surgeons alike in the years to come.
Our products are entirely based on waterjet assisted technology. In this way, we optimally combine a particularly gentle liposuction procedure with an efficient, tissue-conserving fat transfer method.
Discover the proven and reliable body-jet®; its further development, the body-jet evo® and the body-jet® eco for the precise removal of smaller amounts of fatty tissue; besides the FillerCollector® for obtaining small to medium quantities of fat and the Q-graft® system for SVF cell harvesting and concentration right after liposuction and without leaving the sterile OR area.
Innovation. Qualität. Erfahrung.
Premium Wasserstrahl-Technologie. Wir setzen Maßstäbe im Bereich der natürlichen Körperformung.
Human Med News
Information, events and news about the company as well as about products and methodologies